This article will show you, how to set up a FTP push to the SOLYTIC portal. This guidiance will not work with SolarLog Base models.
Make sure that your SolarLog data logger is connected via ethernet cable with your computer.
Open your internet browser and type http://solar-log in the adress line and confirm with ENTER.
There are to different variants of the interface:
Old SolarLog interface: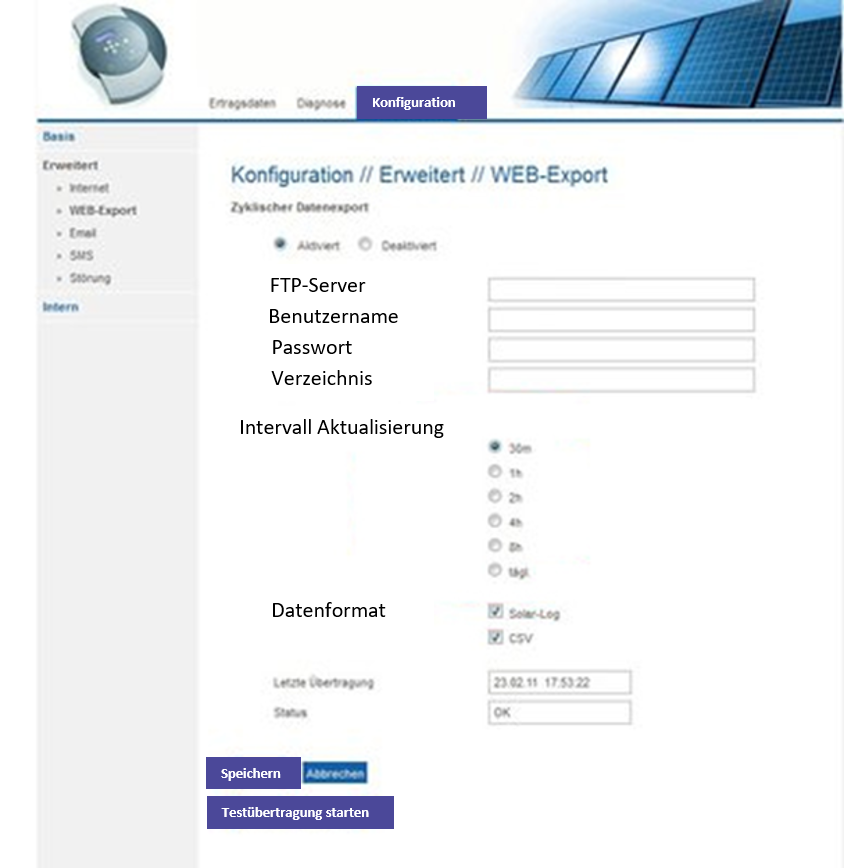 Navigate to Configuration> Advanced> WEB Export
Activate the cyclical data export
Enter de-1.pvanalytics.de under FTP server
Enter the data received from our email under username and password
Please leave the directory empty
Set the smallest time interval under Update interval
Please select the data format Solar-Log and CSV
Save and then click start test transmission
Contact SOLYTIC
New SolarLog interface: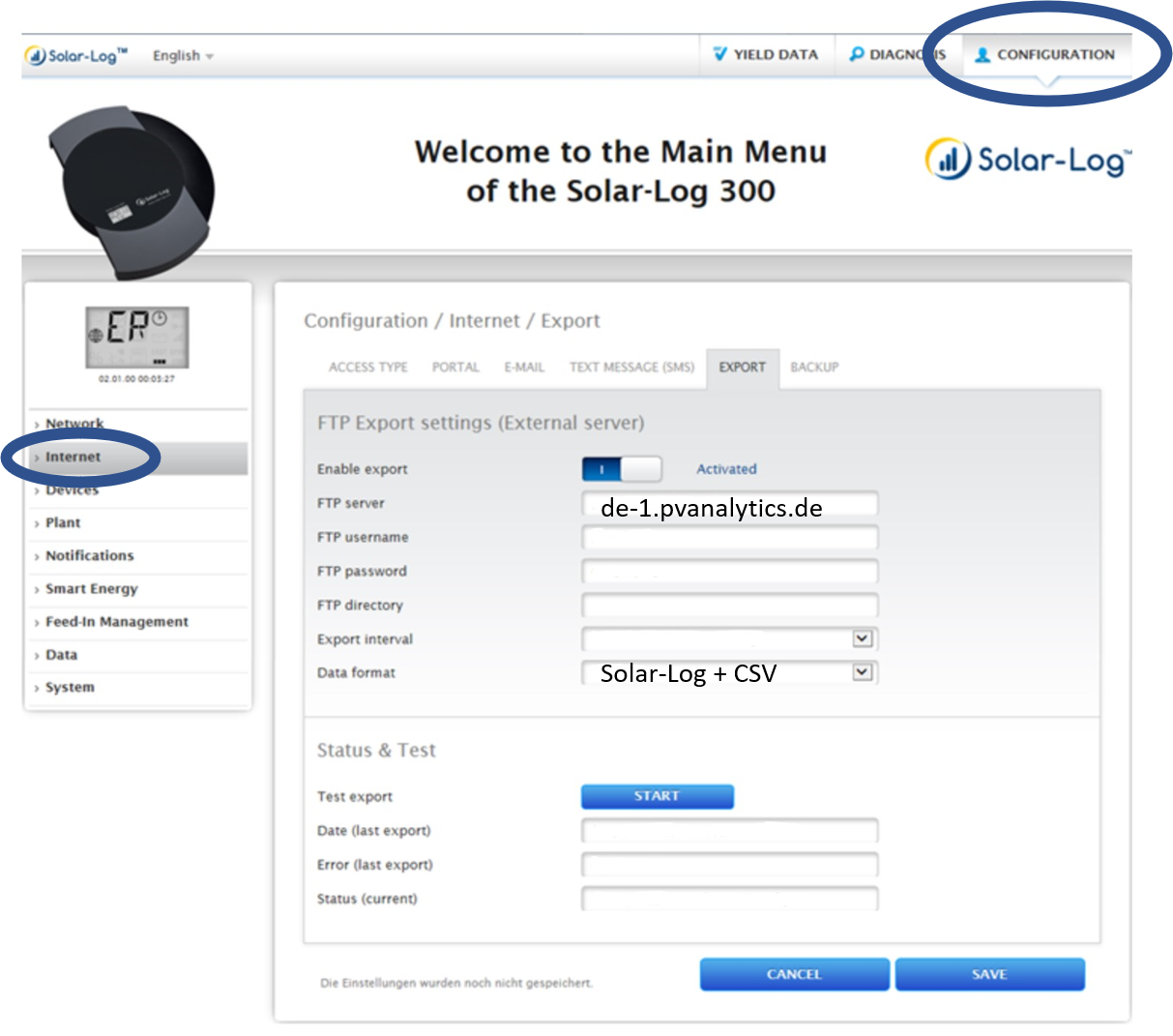 Navigate to CONFIGURATION in the upper right corner, then click Network>Export
Enter de-1.pvanalytics.de under FTP server
Enter the data received from our email under username and password
Please leave the directory empty
Set the smallest time interval under export interval
Please select the data format Solar-Log + CSV
Klick on START next to test export
Please save your configuration
Contact SOLYTIC