Once you have created a new system and all data fields have been correctly filled out, a new system appears under the "My systems" / "My systems" menu with a system-generated password and user name for your Suntrol data logger.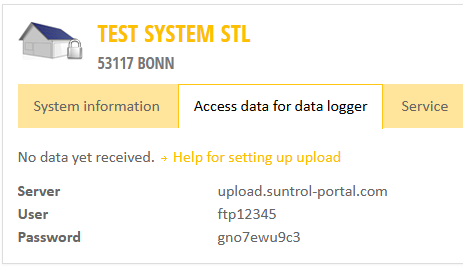 Now enter your user name and password in your Suntrol STL using a direct connection via PC as follows:
CONFIGURATION // EXTENDED // WEB-EXPORT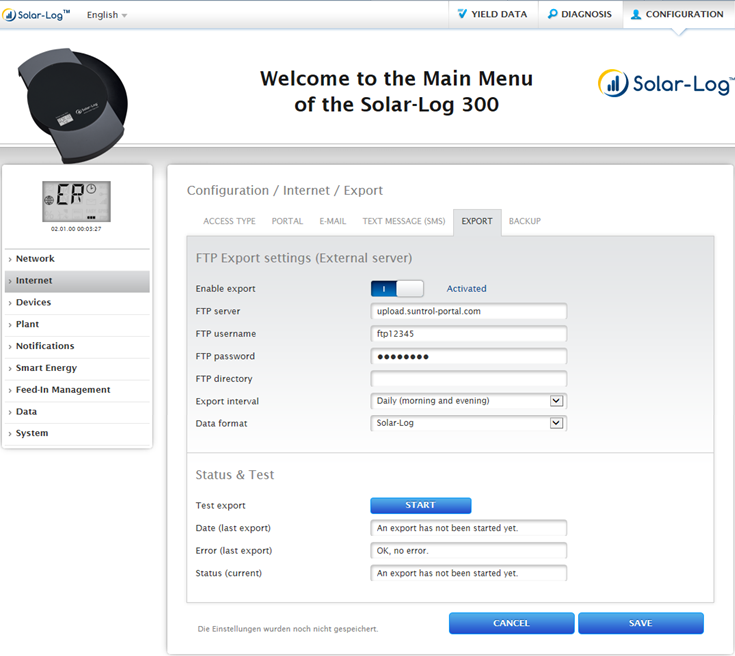 Select Solar-Log as "Data format".
In the "User name" and "Password" fields, enter the system-generated password and user name and then click "Save".
Once you have connected the Suntrol STL to the Internet as described in the manual, an automatic data transfer to the Suntrol portal will be initiated.